Category: Event &nbspDate: 2017-06-24
Todd Family Visits Museum
On January 18, 2017 the museum received items for display from the Todd family in memory of Thomas R Todd. On June 24, 2017 the museum staff was able to thank them in person for their generous donation. It's always a highlight when families visit.
Cindy Todd Roof and Stephanie Roof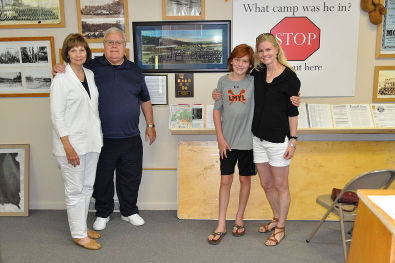 Mr. & Mrs. Mike Todd - Reilly & Michelle Snyder
Thank You to the Todds and all the other visitors to the CCC Museum.
Posted with keywords: Thomas Ray Todd,Mike,Micchelle,Reilly,Ft Meade,CCC,Civilian Conservation Corps,museum,donation,South Dakota,visit
Family of Thomas R. (Ray) Todd visit Civilian Conservation Corps Museum of South Dakota.