CCC Museum of South Dakota - 2009 Dedication
11 Year Old Student Addresses Crowd At Civilian Conservation Corps Museum Dedication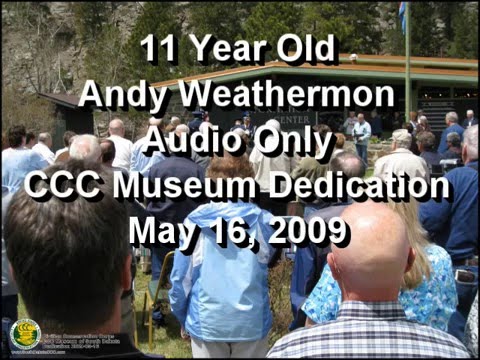 Andy Weathermon CCC Presentation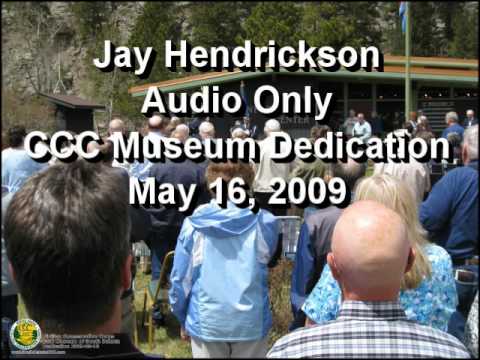 Jay Hendrickson - CCC Man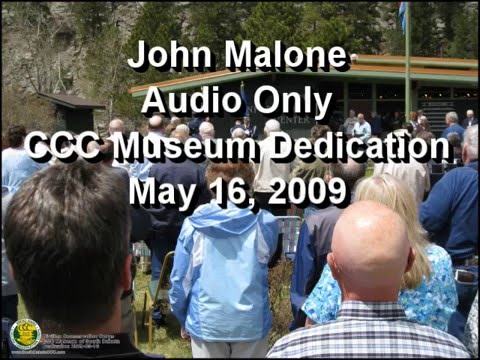 John Malone - CCC Man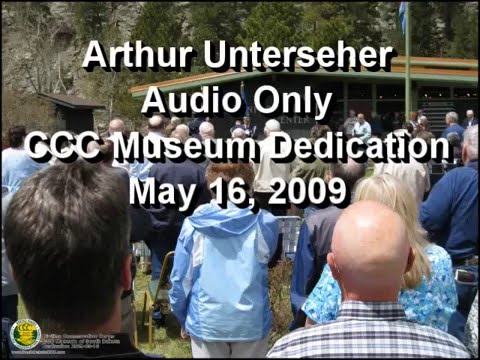 Arthur Unterseher - CCC Man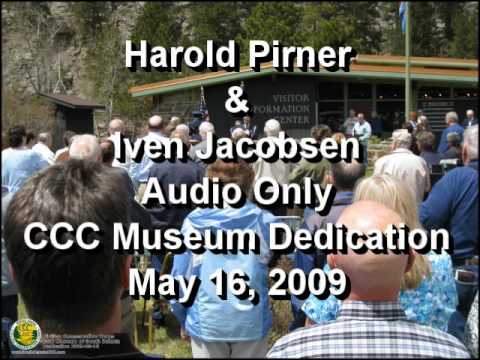 Harold Pirner & Iven Jacobsen - CCC Men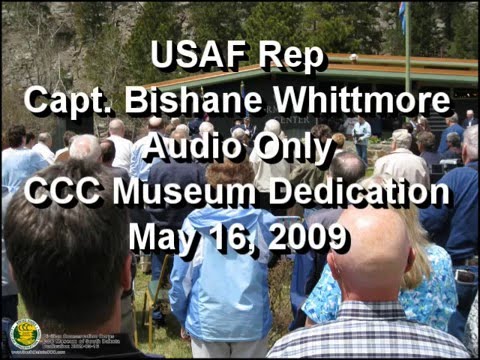 USAF Representative Capt. Bishane Whittmore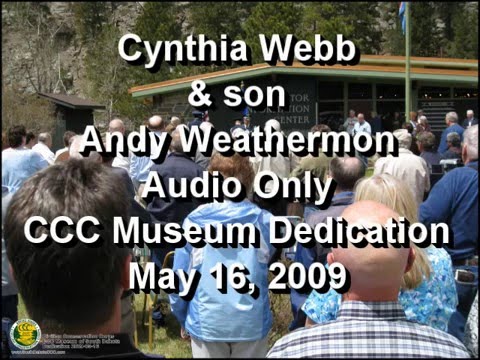 Cynthia Webb & son Andy Weathermon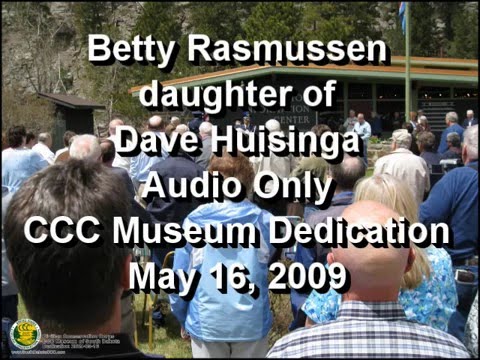 Betty Rasmussen - daughter of CCC Man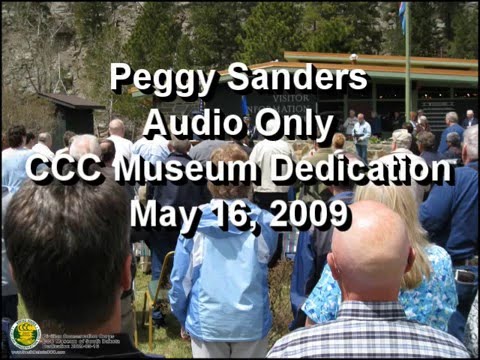 Peggy Sanders - Event Organizer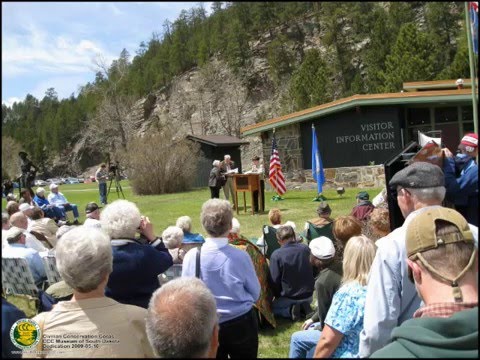 Clip Of The Crowd
The dedication of the CCC Museum of South Dakota in 2009 was a great event. The weather was beautiful and a large crowd gathered to celebrate the opening of the Museum.
Several individuals were interviewed that day and the audio of those interviews is available here. Some include men who were in the Civilian Conservation Corps.
Jay Hendrickson, John Malone, Arthur Unterseher, Harold Pirner, Iven Jacobsen, USAF Representative Captain Bishane Wittmore, Cynthia Webb and son Andy Weathermon, Betty Rasmussen, and Peggy Sanders shared thoughts and comments about the CCC and the Museum.
Andy Weathermon an eleven year old student from Laramie, WY had completed a research project on the Civilian Conservation Corps. Peggy Sanders, one of the organizers of the day's event, was impressed by his research. Ms. Sanders invited Andy to speak as the youth ambassador. Andy was inspired to do the research after a visit to Wind Cave National Park. Wind Cave is but one location in South Dakota where the work of the CCC is evident.
In South Dakota between 1933 and 1942 the number of enrollees was over 30,000.Work was done all over the state. From Sand Lake to Orman Dam, from Badlands to Mystic. What these men accomplished should not be forgotten and the CCC Museum of South Dakota preserves the memories in photos, artifacts and documents of many men, camps and companies.
Several men attending The Civilian Conservation Corps (CCC) Museum of South Dakota dedication on May 16, 2009 spoke about the CCC. A clip of those men produced by Crow Ridge Productions, Inc. can be seen on this page.
The Museum is located in the Visitor Information Center at 23935 US-385, Hill City, SD 57745 in the heart of the Black Hills of South Dakota.
Dedication of CCC Museum - May 16, 2009