The CCC Museum Store
Your purchase helps support the Civilian Conservation Corps Museum of South Dakota
Category: Woodcraft &nbspListing Date: 2019-02-28 &nbspProduct ID: 900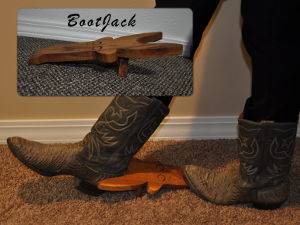 Wooden Boot Jack
This is a handmade wooden boot jack.

Pay with credit card or PayPal.
View Cart Example | Check Out Example
Elmore Omdahl was a tool man in company 2750 at Orman Dam DBR-2, (Fruitdale) NE of Belle Fourche, SD.
Elmore handcrafted some boot jacks. There are only a few and are for sale at the Civilian Conservation Corps (CCC) Museum of South Dakota. All proceeds go directly to the museum.
Stop in today and get one. No need to bend over to get those boots off.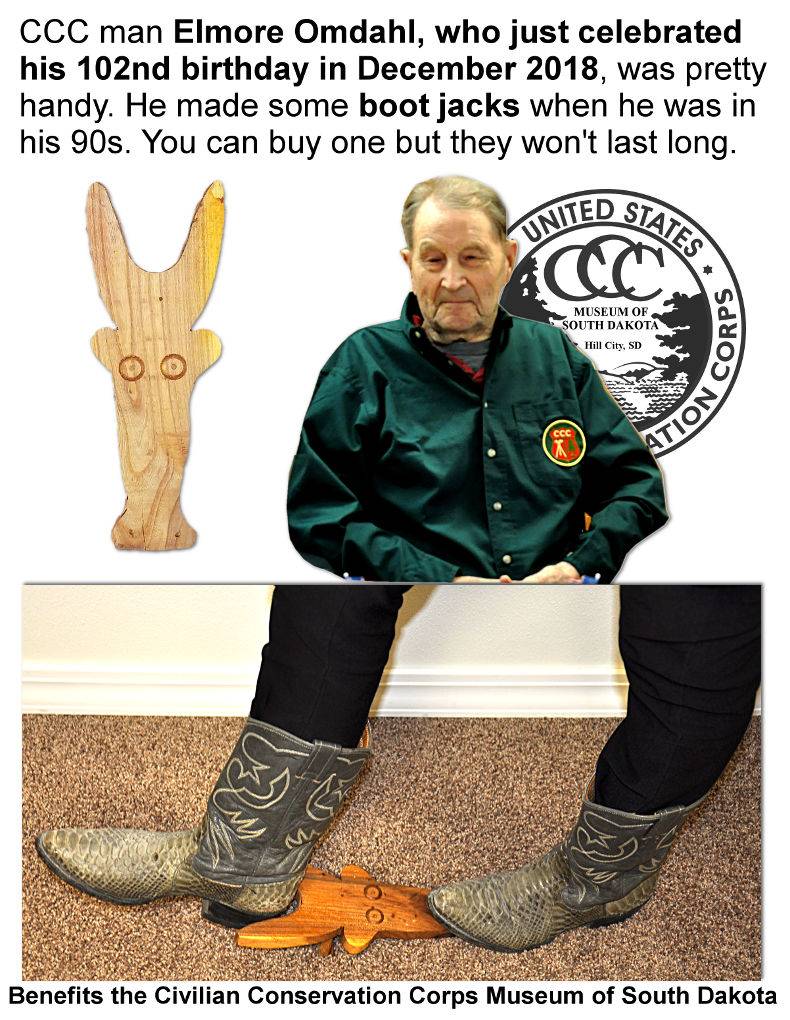 Do you have questions about Wooden Boot Jack
We would like to know. Contact us at: history "at" SouthDakotaCCC "dot" org.
Posted with keywords: Elmore,Omdahl,wooden,wood,handcrafted,CCC,Civilian Conservation Corps,museum,South Dakota,Hill City,bootjack,boot jack,
Your purchases and donations help support the Civilian Conservation Corps Museum of South Dakota. Shop online now or make your purchase at the museum.