The CCC Museum Store
Your purchase helps support the Civilian Conservation Corps Museum of South Dakota
Category: Books &nbspListing Date: 2018-12-31 &nbspProduct ID: 111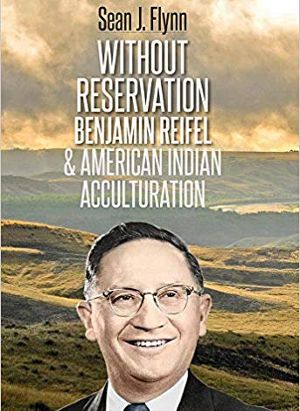 Without Reservation
Author: Sean J. Flynn
Publisher: SDHS Press
BENJAMIN REIFEL AND AMERICAN INDIAN ACCULTURATION

Pay with credit card or PayPal.
View Cart Example | Check Out Example
A bilingual member of the Rosebud Sioux Tribe of South Dakota, Reifel often found his ideas challenged by American Indian activists. He advocated for his people to become self-reliant citizens, not by abandoning traditional values, but through education and integration. In the end, Reifel viewed himself as a modern Indian leader, versed in his native tongue and culture, college educated, and looking beyond reservation boundaries.
Do you have questions about Without Reservation
We would like to know. Contact us at: history "at" SouthDakotaCCC "dot" org.
Posted with keywords: reservation,history,South Dakota,culture,Ben Reifel,congress,Rosebud Sioux Tribe
Your purchases and donations help support the Civilian Conservation Corps Museum of South Dakota. Shop online now or make your purchase at the museum.